The Tag
Three Bookish Things Tag
I saw this tag on The Book Dutchesses and I liked that it explored several areas of books, so here we go!
Three Read Once and Love Authors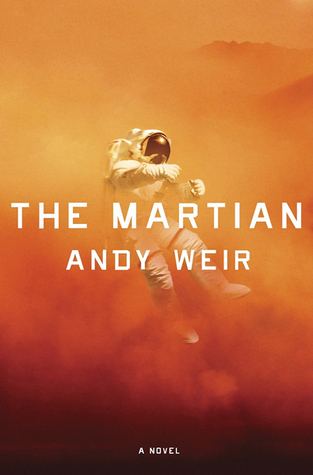 It's rare for me to only read a single book by an author if I've loved the book but I did manage to find three:
Three Titles I've Watched But Haven't Read



Three Characters I've Loved



Tristan Jones from Beta Test by Annabeth Albert
From the very first page I loved Tristan as a character especially because he has the same love of spreadsheets and organization that I do. He's introverted, a little awkward, but not afraid to stand up for himself. I loved reading about him!
Lowe Magnusson from Grim Shadows by Jenn Bennett
I'm a sucker for a charming and goofy guy and Lowe has this in spades. He reminded me a lot of Brenden Fraiser from The Mummy and it was wonderful! Lowe is used to women falling for him so he's a bit cocky but he rides that line between confident and too much perfectly.
Annika from Vengeance Born by Kyile Griffin
While on the more vulnerable side, Annika was the epitome of the compassionate and caring heroine who puts others before herself. She's been beaten down by life but she still has a backbone and gives all of herself to help others.
Three Series I've Binged
Hard Ink series by Laura Kaye
I found this series right before the last book was about to come out and I devoured them one after the other. It's in my top three favorite series of all time and depending on the day, I'll tell you it's number one!
Psy-Changeling series by Nalini Singh
Another of my all time favorite series, I technically read this one by one as they came out. But every other year or so I binge reread this series and it's glorious. I love the world and characters Singh has created and it will always stick with me.
In Death series by J.D. Robb
About two years ago I decided to try this series because J.D. Robb is actually a pseudonym for Nora Roberts, one of my favorite authors. I ended up really loving it and set out to get caught up before the latest one came out. Now mind you this series already had over 40 books in it so it was a daunting task but I did it.
Three Unpopular Bookish Opinions



Book Smell Is Not Cool
I don't actually like the smell of books and "old book smell" is actually pretty gross if you think about why it smells that way – – think rotting paper. When ebooks started taking off, everyone pulled the "what about the smell of books?" argument and I was like, "yeah no, that's part of why I'm switching".
Bookstagram Make No Sense To Me
I love books because I enjoy the stories that are held within the cover so I just don't understand the appeal of such fancy staging to display a pretty cover. That doesn't mean I don't get the appeal of an attractive book cover, because I do, but bookstagram seems like soooo much work when all you're doing is showing off a book cover, which really has nothing to do with how good the book is.
Bad Boys Are Usually Just Jerks
While there are always exceptions to the rule, I generally don't like a bad boy hero because he's usually just immature, selfish, and a jerk. I just don't find overly moody men that attractive and they're push and pull attitude comes across as childish to me. Just because you had a hard past doesn't mean you can be a jerk. These heroes just don't do it for me *shrugs*.
Three Current Favorite Book Covers



I'm sensing a definite blue theme here…
Three Goals for the Year



Catch up on my neglected series that I started and got behind on
Read more of the books that I've already bought and have sitting on my Kindle
Listen to more audiobooks since I'm already trapped in my car for my work commute