I can't believe this will be my last Let's Talk post! I've had so much fun sharing some of my favorite elements, characters, and tropes found in romance novels and I hope you've enjoyed them as well. If you missed my earlier posts you can find a link at the bottom to see all the Let's Talk series.
A lot of factors can influence the mood and tone of a romance novel from the characters themselves, to the world they live in, to the actions they choose. I'm like many readers and I often select my next book based on my mood or the mood I want to experience. That's why the many sub-genres of romance are so amazing because there's always something to read no matter what I'm looking for. While I'll bounce from one sub-genre to another I'm always excited to read a book that hits on one of the following moods.
Spikes My Adrenaline
From the very beginning of my reading obsession I've loved romances with lots of action and adventure and I devoured the suspense, science fiction, fantasy, and paranormal sub-genres. Oftentimes these books pit our characters against external forces and our love interests must work together to stay alive. The tension of survival can also enhance the characters emotions and cut through the normal relationship games forcing the characters to trust and rely on each other faster than normal. The following series are always a guaranteed fast paced, action packed thrill ride:

Hell Squad series by Anna Hackett, Kingmaker Chronicles series by Amanda Bouchet, Atrophy series by Jess Anastasi, and SWAT: Special Wolf Alpha Team series by Paige Tyler
Tickles My Funny Bone
I'm a die hard fan of 90's rom-com movies and it's long been a genre I've wanted more of. I love to laugh and humor is a big part of attraction for me so I will jump all over a romance where the characters can laugh and have a good time — throw in some witty banter and it's even better. Of course it's true that comedy varies for every person so that's always been a challenge to find romantic comedies that don't tip into what I would consider ridiculous and over the top. Each of the following books have made me literally laugh out loud:

She Went All The Way by Meg Cabot, New Heights by Quinn Anderson, Truly Madly Montana by Fiona Lowe, and The Bet by Elizabeth Hayley
Tears Out My Heart
Maybe I'm a glutton for punishment but I adore a romance that can tear out my heart and mend it back together. I've always gravitated toward characters that are open with their emotions or are going through a deeply emotional journey. These romances are often focused on internal obstacles the characters must overcome to accept themselves and fall in love. Digging deep into emotions and how they can warp, change, and heal a character is beautiful to me and there are so many amazing authors that explore this. The following books took me on a roller coaster of emotions: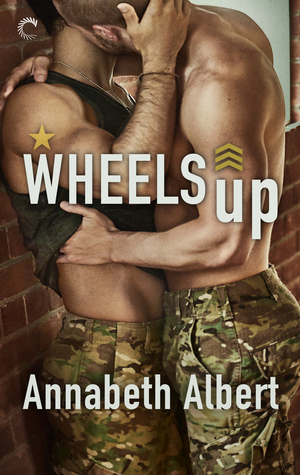 East of Ecstasy by Laura Kaye, The Ones Who Got Away by Roni Loren, Wheels Up by Annabeth Albert, and Craving Beauty by Nalini Singh
Other Types?
The above books cover a lot of what I read but I also enjoy smart romances with characters that know what they're doing and aren't afraid to be a little nerdy. I've enjoyed the recent surge of nerdy or STEM based romances and I hope this trend continues. There aren't many moods that I avoid in books but I'm definitely not a fan of dark or taboo romances. While I don't mind heavy subjects I don't often want to immerse myself into the darkness too much. I also have a fine line between enjoyable angst and over the top angst and this has lead me to DNF many a book. While drama can create some great tension in a book I also don't want the angst to be the only thing the love interest shares between them.

What types of romance moods or tones do you like?
Share your thoughts in the comments below.