For May I joined in the Top 4 Authors Challenge created by Collectors of Book Boyfriends and Girlfriends and Totally Bex. You can check out all the fun by searching for #T4AuthorChallenge on Twitter or Instagram.
Week 1: Laura Kaye
First Book Read
I got Hard As It Gets during a 99 cent sale and never expected it would become one of my all time favorite books! The suspense, the romance, the characters, everything worked for me and I devoured the entire series.

Latest Release
Ride Dirty came out in March of this year and it was a great read, I just wish it had been longer because I adored Caine and Emma. But I also have to mention that a new book is coming out May 22nd and I am beyond excited for Fighting for Everything.

Favorite Male Character
It's so hard to choose because I love so many of Laura Kaye's characters but I'm going to go with Jeremy Rixey from Hard to Be Good. He stood out from the very first book in the series all the way to the last. I loved his charm, his goofiness, and his dirty t-shirts, but most of all, his determination to help his brother find justice.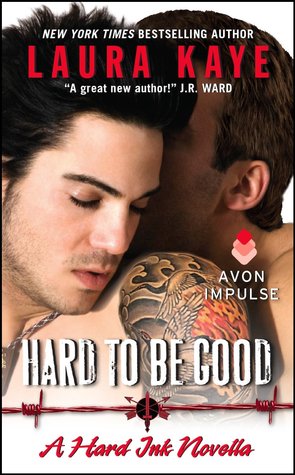 Favorite Female Character
Again it's so hard to choose, but I think Annalise Fallston from East of Ecstasy really epitomizes what is great about Laura Kaye's female characters. Anna's emotional strength creates solace for Devlin that allows him to heal. She's tough but in a softer way that mixes vulnerability with inner fire and it's beautiful and inspiring.

Favorite Book
The first book I read by Laura Kaye, Hard As it Gets, also happens to be my favorite book by her though many of her others are a very close second. For me, Nick and Becca were just the perfect couple and I loved their journey.

Favorite Quote
I only recently starting collecting quotes from the books I read so I don't have any for this author. But I have plans to reread a lot of Laura Kaye's books and I'll certainly be finding some quotes then.
Shelfie
All my books are digital so here are just a few!

---
Week 2: Nora Roberts
First Book Read
So I actually don't know what I read first by Nora Roberts. I do know it was back in High School and it was one of the family saga books from the 90's (Quinn Brothers, Stanislaski Family, MacKade Brothers, etc). I was sucked in right away and the rest is history; though I'm still working my way through all her books even after all these years.
Latest Release
Year One was a departure from Nora Robert's usual books, but it was fantastic and I can't wait for more! Filled with lots of end of the world, fantasy, magic, and paranormal this isn't focused on romance but it has Roberts' classic deep dive into relationships of all kinds.

Favorite Male Character
I think I love Seth Quinn from Chesapeake Blue so much because we get to see him as a 10 year old boy in the previous three books as he navigates his new family. Then we get this additional book with Seth as the smart, talented, and cocky adult we all knew he would grow up to be.

Favorite Female Character
I admit to struggling on a pick for this one, but I finally settled on Abigail Lowery from The Witness which is also one of my favorites by Roberts. Abigail is super intellectual and straightforward which creates some very entertaining moments where she's awkwardly blunt. I loved watching her find happiness after a bad teenage mistake.

Favorite Book
I had to pick Sea Swept which is the first in a series all about three adopted brothers who come together to take care of a new "brother". I fell in love with this whole family and they have a special place in my heart. Cameron was also my first bad boy crush.

Favorite Quote
I sadly don't have any quotes for this author.
Shelfie
I practically need a second device just for Nora Robert's books because she has so many!

---
Week 3: Anna Hackett
First Book Read
I got Time Thief one free for Kindle and figured it was a great chance to try a new author. It was enjoyable but it wasn't until I read some of her science fiction romance books that I really fell in love.

Latest Release
Cyborg came out in April and it was the newest release in the Galactic Gladiators series and I really enjoyed it. One of the best things about Anna Hackett is that she writes and publishes a lot of books so there's always something new to read by her!

Favorite Male Character
Our title character, Hemi, is not only rough around the edges, but he's also confident and sexy and tattooed and just perfect! I was really surprised by how much I enjoyed his character; he certainly had me charmed.

Favorite Female Character
Harper Adams from Gladiator has always been a favorite of mine because she's truly a badass and I love her strength. When readers talk about strong female leads, I always think of Anna Hackett and Harper. I love how tough and brave she is even in the face of an alien gladiator arena.

Favorite Book
My favorite has to go to Marcus because it was the book that made me fall in love with Anna Hackett's writing and stories. I loved the setting, the plot, and the opposites attract romance. It hooked me from the start!

Favorite Quote
I'm going with a quote from Untraveled because I think it resonates across all of Hackett's books and it's unbearably romantic.
"I'll reach for you, come for you, rescue you anytime you need it. You need someone to fight by your side, I'll be there."

Shelfie
I have over 45 books by Anna Hackett on my Kindle so here's just a small portion of my top rated books by her.

---
Week 4: Annabeth Albert
First Book Read
I got Status Update for free through a newsletter (I'm sensing a trend) and it was also my first M/M romance and it was a great introduction to the genre. I loved the writing and the characters and dove right into the rest of Albert's books.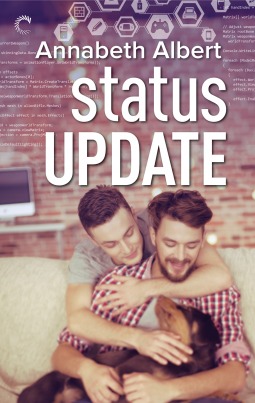 Latest Release
Level Up was actually a part of an anthology but was re-released as a stand alone. I'm a sucker for nerdy characters so this really worked for me. Landon and Bailey don't start on the best footing but they work things out and it was beautiful.

Favorite Male Character
There was a lot to love in Beta Test but Tristan Jones makes it even better. I could really relate to his crazy level of organization and his introverted personality. He was a mix of confident and nervous but he's not afraid to go after what he wants.

Favorite Female Character
I have to go with single father Apollo's adorable twin girls, Chloe and Sophia Floros from At Attention. They were really cute and spunky and fit well into the story which is not always the case with kids in romance books.

Favorite Book
There are many more of Albert's books that I love to death but I would have to say that Off Base is probably my favorite. Zack has a hard journey of accepting himself and coming out to his family and SEAL team but Pike is there to support him and love him. They were perfect together!

Favorite Quote
Annabeth Albert's writing is fantastic and so emotional so I went with a quote from Delivered Fast that expresses that desperate need for love, connection, and happiness.
"He was a drug I couldn't quit and I knew withdrawal was going to be a bitch, but hell if I could make myself cut back."

Shelfie
There's a lot of different themes and characters to choose from with Annabeth Albert.