Welcome to my blog series, Let's Talk, where I'll be dissecting all the parts of a romance book from the covers to the characters. I'll share some of my favorites, talk about pet peeves, and discuss why each element is so important to the overall story.
I'm going to take a wild guess and say that for many romance readers the hero of the story is vitally important. Readers are looking for a hero they can be attracted to, a hero they can imagine themselves with, or even a hero they'd never date in real life but is great for fantasies. With a large number of romance titles being published each week, a reader is guaranteed to find what they're looking for. I'm not going to be talking about Alphas vs Betas here but getting a bit more specific to character types.
Nerdy Heroes
Probably one of my favorite hero types is the nerdy hero, whether it's the stereotypical awkward hero or the confident genius, I love nerds! Throw a pair of glasses on him and I'm here for it! I've always been attracted to nerdy guys and I even married one in real life so this is my catnip when it comes to romance books. I enjoy all types of nerds from video gamers, to computer programmers, to hackers, to inventors. My favorite nerds are the ones who are surprisingly dominant or wild in the bedroom because there is nothing like getting the unexpected in a romance novel. In the past few years, nerds have finally gotten their time in the sun and I'm really enjoying working my way through all the different books out there with nerdy heroes. These nerds do not disappoint:

Tristan from Beta Test by Annabeth Albert, Marz from Hard to Come By by Laura Kaye, Kyle from About that Night by Julie James, and The Ruin of a Rake by Cat Sebastian
Charming Heroes
There's a fine balance between a charming hero who's confident and maybe a bit cocky and a hero who thinks he's God's gift to women. In my case, I love the charmers who are still endearing and romantic. I think this goes back to my earlier years when I saw The Mummy for the first time and fell in love with Brendan Fraser. I'm always impressed when an author can ride that line and keep their character genuinely likable, suave, and sexy. Don't get me wrong, a bit of cockiness is fine but for my enjoyment, I don't want it going overboard. As an added bonus, I adore when a charming hero gets flustered by his love interest and suddenly finds himself losing his mojo. The charmers below have a direct line to my heart: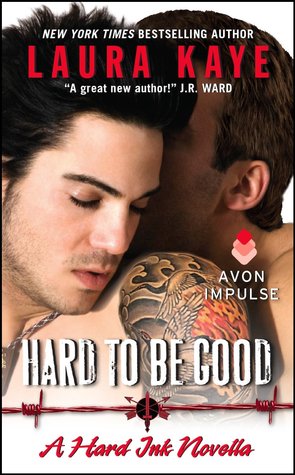 Lowe from Grim Shadows by Jenn Bennett, Jeremy from Hard to Be Good by Laura Kaye, Rourke from the In Death series by J.D. Robb, and Drew from Play of Passion by Nalini Singh
Protective Heroes
The protective hero might seem like your standard Alpha but it's not as narrow as that; a protector can fall under any other hero category as long as they're focused on protecting their love interest. I don't think I'm alone in fantasizing about a hero that will make you feel safe. Even when a woman (or man) is independent and strong it can be nice to lean on someone else when things get tough. The protective hero is always there, keeping an out for danger and not afraid to risk everything, even their life, to save their love. Protective heroes are also likely to be a bit possessive and this is usually where the stereotypical idea of an Alpha comes into play. I'd be happy to be kept safe by any of these heroes:

Nick from A Lot Like Love by Julie James, Nick from Hard as It Gets by Laura Kaye, Arek from Allegiance Sworn by Kylie Griffin, and Lucas from Slave to Sensation by Nalini Singh
Bad Boy Heroes
I'm not typically a huge fan of bad boys, criminals, or anti-heroes but a few have snuck their way into my heart. The bad boy hero likes to play outside the rules, live their life the way they want, and isn't afraid to get their hands dirty if needed. These are those boys your mother told you to stay away from and there's nothing quite like the allure of forbidden fruit. There's also the hope that the love interest can change this life-long bad boy and I think that's a very intoxicating idea. For me, I enjoy bad boys that are actually a bit of a marshmallow on the inside, they've just been waiting for the right person to feel safe with. Their pasts might be tragic, their experiences hardening them, but when it really matters they just want to be loved like everyone else. Bad boys have long been popular in romance novels but only a few have stood out for me:

Hemi from Hemi by Anna Hackett, Nykyrian from Born of Night by Sherrilyn Kenyong, and Judd from Caressed by Ice by Nalini Singh
Other Heroes?
So yes, these are only a few of the character types I like but I also enjoy many other heroes. The aptly named "Cinnamon Roll" hero (soft and sweet) is always welcome on my Kindle, as well as athletes which has always boggled me because I don't watch sports in real life. On the other side I'm not a big fan of motorcycle club heroes though there are a few exceptions that I've enjoyed nor do I go out of my way to read rock star heroes because they're usually way too cocky or have way too much drama.
Come back in June to check out the next in the Let's Talk series where I'll be covering the Heroine.
What

types

of Heroes

do

you like?
Share your thoughts in the comments below.