For December I participated in the Best of 2017 Challenge created by Collectors of Book Boyfriends and Girlfriends and Night Owl Reader and it was so fun but hard to pick just one for each category. You can check out all the fun by searching for #Best0f2017Challenge on Twitter or Instagram.
Day 1: Best YA Book
Just in time for the summer, Alex, Approximately was a fantastic read — and not just because we share a name. Fun, smart, and romantic I adored this book!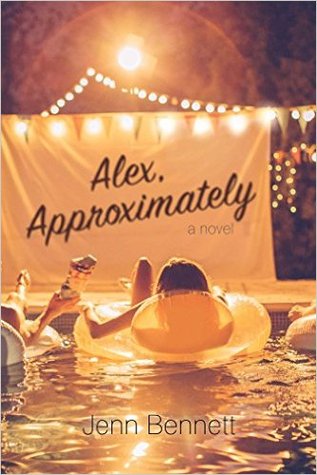 ---
Day 2: Best "Cried-My-Eyes-Out" Book
I reread Hard to Come By this year and it has all the feels. So much emotion in this whole series, but it's so poignant in this book.

---
Day 4: Best Rom-Com Book
Elizabeth Hayley is a master at romantic comedies and The Bet had me laughing throughout.

---
Day 5: Best Dark/Suspense/Thriller Book
I was pleasantly creeped out by Second Verse and thoroughly enjoyed this young adult thriller with a nice dose of the paranormal.

---
Day 6: Best Historical Book
New to me this year, The Soldier's Scoundrel was everything I wanted and more. A rebel with a heart of gold and a stuffy soldier set these pages on fire.

---
Day 7: Best Contemporary Romance Book
Crazy for You was a great friends-to-lovers contemporary romance. I loved Ryan and Emma as a couple and I'm looking forward to more in this series.

---
Day 8: Best Book Recommendation of 2017
Dancing, romance, and reality TV? Yes please! Take the Lead was a fantastic read. Stone was a perfect hero and I loved Gina's feisty personality.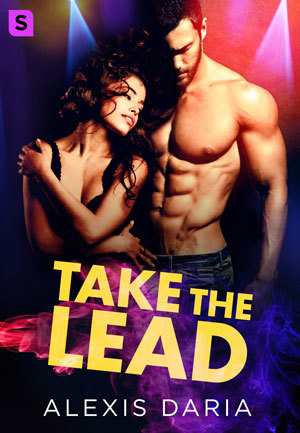 ---
Day 9: Best Series
I re-read the Hard Ink series again this year and every time it just gets better. I'm slightly obsessed with these amazing characters and their stories. I even did a Spotlight on the series.

---
Day 10: Best Standalone Book
Completely different but absolutely wonderful, The Remaking of Corbin Wale was beautiful and romantic and heartwarming.

---
Day 11: Most Anticipated Book of 2017
I've been a fan of Nora Roberts since I began reading romance and the second I saw Year One was coming out I knew I had to have it.

---
Day 12: Best Audiobook
I just started listening to audiobooks this year and this was a standout. I loved Aziz Ansari as a narrator and author in Modern Romance.

---
Day 14: Best Indie Author
Katie Reus is awesome and I love her romantic suspense and fantasy books. They're fast paced and sexy and the characters are always fantastic.

---
Day 15: Best Romance Author
I couldn't possibly pick just one, so I'll say thank you to all the romance authors out there for putting their hearts and souls into their writing. This genre means everything to me and it wouldn't be there without these amazing authors.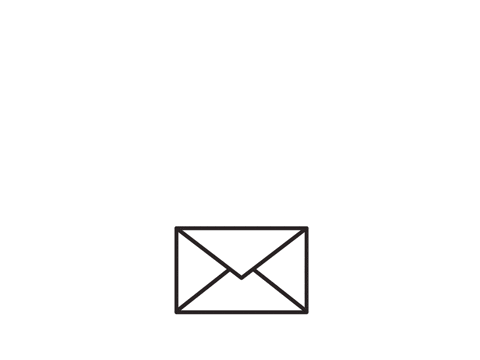 ---
Day 16: Best Fiction Author
I don't read a lot of non-romance books but J.D. Robb is one of my favorites. Her long running In Death series is great and I read 3 of the books this year.

---
Day 17: Best New Author Read in 2017
I found RA Steffan when I read Antidote and it was soooo good! I was sucked in by her writing and storytelling and I can't wait for more.

---
Day 18: Most Read Author of 2017
With 22 books, Anna Hackett is my most read author of the year and it's been amazing. If you're not reading her books, you should be!

---
Day 19: Best Cover
I haven't had a chance to read this one yet, but I adore the cover of Acting on Impulse. It's so eye catching and the first time I saw it I had to check it out simply because of the cover.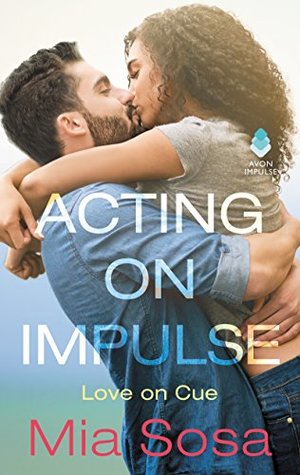 ---
Day 20: Best Cover Model
I love the design of Permanent Ink's cover but the model really sells it. And it's even more impressive because I don't usually like men with beards. But this guy … *sigh* … he's so sexy.

---
Day 21: Best Book Hangover
Off Base blew my mind so much that I read it twice in 4 months. I needed to experience all it's awesomeness again because once wasn't enough. Sooooo good!

---
Day 22: Best Cliffhanger
Dangerous Games has a fair bit of resolution but there are definitely some elements left hanging and I'm dying to know more!

---
Day 24: Best Male Main Character
So hard to choose but I had to go with Hemi because he's confident, charming, and cocky in the best possible way. Plus all those tattoos! *sigh*

---
Day 25: Best Female Main Character
Tattoo artist, businesswoman, and badass, Ginger from Small Change was excellent. She rocks hard core in this book; we can all aspire to be a bit more like Ginger.

---
Day 26: Best Male Secondary Character
I'm cheating slightly because I'm picking Team Beta from Breath of Fire which is actually 3 characters but I love them. These guys need their own stories. Please?

---
Day 27: Best Female Secondary Character
This came in last minute in Dec, but I loved Alice in It Takes Two to Tumble. She's vibrant & feisty and I loved the hints at her own love story!

---
Day 28: Best Sex Scene
In Hard as It Gets when Nick draws a "tattoo" on Becca. I love this scene for many reasons and the sex is only one of them; it's so intimate and emotional because of what the drawing represents.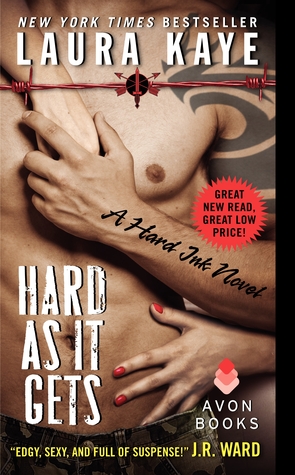 ---
Day 29: Best Memorable Scene
Ok, I probably remember this so well because I read Off the Ice last month, but I loved the scene where Tristan calls Sebastian out for judging him without knowing him. I don't know why, but Tristan's righteous anger was so sexy.