This has been a really great year for reading! Though I read a little less than last year I feel like I explored new topics, founds lots of new authors, and really enjoyed what I read this year. I also began blogging this year which is completely new to me and I'm really enjoying it. I still have lots to learn but it's a growing process and I'm looking forward to all the steps. As a part of blogging I joined Twitter and I've really embraced the romance book word. It's great to talk with other readers as well as interact with author's that I've read and enjoyed. Last, I began requesting books through NetGalley and that has been a unique but fun experience to read ARCs.
---
Stats for the Year
Total Read: 205
New Books: 162
Re-Reads: 43
ARCs: 16
---
Favorite LGBTQ+ Romance

Off Base (Out of Uniform #1) by Annabeth Albert
I loved this book so much and considering I read it in January and it's stuck as my favorite all year really says I lot. It's also probably my favorite by Annabeth Albert though the most recent one in this series, Wheels Up, is a very close second. This is a truly character driven romance and Pike and Zack's story was emotional, inspiring, and beautiful to read. The chemistry and the intimacy between the two was written so well and I just can't get over how much I adored this book.

---
Favorite New Author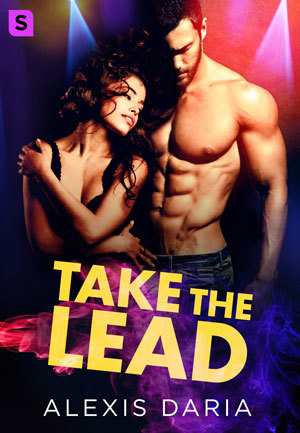 Take the Lead (Dance Off #1) by Alexis Daria
This was absolutely amazing and I read it in one sitting! I'm a sucker for music/dance themed books and this did not let me down. I loved both Gina and Stone as individual characters and as a couple. They had so much personality, chemistry, and some serious dance moves. Their emotional connection had me on a roller coaster of emotion and Alexis Daria does a fantastic job conveying it all through their dancing.

---
Favorite Science Fiction Romance

Antidote (Love and War #1) by R.A. Steffan
This was an absolutely fantastic read and a great series debut! I loved the world building and all the characters were interesting and well developed. Hunter and Skye were a great couple and I appreciated their somewhat quick but well written romance. This was everything I love about science fiction romance. All the little clues and set up for the next books has me really excited for the future of this series!

---
Favorite Sports Romance

Off the Ice (Hat Trick #1) by Avon Gale & Piper Vaughn
I devoured this one in a few hours, staying up way too late, but it was beyond worth it. Avon Gale and Piper Vaughn are just brilliant and I'll be anxiously awaiting the next one in this series. Tristan and Sebastian were amazing characters and I loved their chemistry and their devotion to each other. A fairly drama free read with lovable characters and a sweet but sexy romance.

---
Favorite Contemporary Romance

Small Change (Small Change #1) by Roan Parrish
I LOVED Small Change and read it quickly because I never wanted to put it down. Ginger was an enjoyable narrator and a badass heroine and Christopher was pretty much perfect. The drama was there but it didn't overwhelm the romance and I really enjoyed watching Ginger grow and learn to trust and let others in.

---
Favorite Series Read

Hemi (Hell Squad #13) by Anna Hackett
This is probably one of my favorites of the Hell Squad series and I can't wait for more berserkers in the future! Not to mention where the fight against the Gizzida is going to go. One part of me wants them to kick the alien's ass and take back Earth but the other part of me doesn't want this series to end.

---
Favorite Young Adult Romance

Zenn Diagram by Wendy Brant
I absolutely love this book and the writing was a big factor in that because everything just flowed really well and it kept me hooked from the very beginning. Wendy Brant does an great job of making the more fantastical elements just fit with the story and making it seem like this is something that could actually be happening in the real world.

What were some of your favorite reads this year?