For November I took advantage of two separate 4 day weekends and read like crazy. There were so many amazing reads this month!
• • • • •
FAVORITE READS THIS MONTH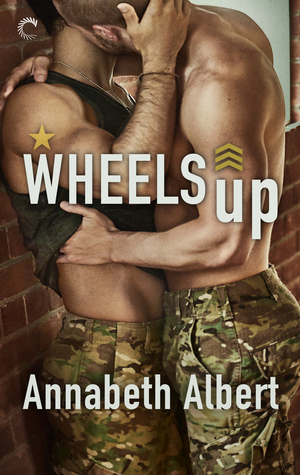 Wheels Up (Out of Uniform #4) by Annabeth Albert
My Review  •  Goodreads
Wow! Wow! Wow! This might tie with Off Base as my favorite Annabeth Albert book because it was soooo good. Both Dustin and Wes are incredible characters and their relationship was the perfect mix of sexy and sweet. They try to stay away from each other but they're both so compassionate and are always trying to help the other. Everything about this book was perfect and I couldn't put it down.
• • • • •
Available 12/11


War Games (Valiant Knox #4) by Jess Anastasi
My Review  •  Goodreads
First off, I had no idea this was going to be the last in the series, so there are some bittersweet feelings associated with this book. But it was a great finale and I really enjoyed reading it. There was some great action as things are brought to a head with the war against the CSS and Bren and Cameron have a great slow burn relationship. I will truly miss these character and this world.
• • • • •

Off the Ice (Hat Trick #1) by Avon Gale & Piper Vaughn
My Review  •  Goodreads
I devoured this one in a few hours, staying up way too late, but it was beyond worth it. Avon Gale and Piper Vaughn are just brilliant and I'll be anxiously awaiting the next one in this series. Tristan and Sebastian were amazing characters and I loved their chemistry and their devotion to each other. A fairly drama free read with lovable characters and a sweet but sexy romance.
• • • • •

Crazy for You (Risking It All #2) by Rachel Lacey
My Review  •  Goodreads
Another great read from Rachel Lacey and I really liked Ryan and Emma as a couple. They had amazing chemistry and were both such likable characters to read about. I also enjoyed seeing more of Ethan and Gabby and the rest of the group.
• • • • •

The Remaking of Corbin Wale by Roan Parrish
My Review  •  Goodreads
I really enjoyed reading this one because Alex and Corbin were wonderfully written characters. I don't know quite how to classify this one because there were lots of magical elements surrounding Corbin but it was great either way; I loved Corbin's imagination. These two have a great build up to their friendship and then their romance and Alex's respect and support for Corbin were so sweet. Plus there were lots of yummy food references!
• • • • •

First Surrender (The Serafina: Sin City #1) by Katie Reus
My Review  •  Goodreads
A quick but enjoyable read with a lot of story in a short amount of time. Sierra and Hayden are a great couple and I liked both of them. A bit of suspense thrown in to keep things interesting and this was a fun book to fill an hour.
• • • • •

Wanting by Piper Vaughn
My Review  •  Goodreads
This was such an enjoyable read and I never wanted it to end. I loved both Laurie and Jonah and I was so happy to see them together. It's short but sweet and Piper Vaughn does a great job of packing a lot of story into a short amount of pages.
• • • • •
PLANNING TO READ NEXT
   
The One Night Stand by Elizabeth Hayley
Can't Forget You by Rachel Lacey
An Uncommon Honeymoon by Susan Mann
It Takes Two to Tumble by Cat Sebastian
• • • • •
UPDATES
This month I began listening to the Smart Bitches, Trashy Books Podcasts and they are fantastic. I've long been a newsletter subscriber for this wonderful blog but I had never tried the Podcasts before. I highly recommend them for anyone who loves the discussion of romance books and related topics.