This was a great year for reading and I achieved my second highest number of books read which feels like a great accomplishment. I also began reading some other areas of romance and I've enjoyed branching out a little bit.
---
Stats for the Year

Total Read: 224
New Books: 183
Re-Reads: 41

ARCs: 1
---
Favorite New Author

A Promise of Fire (Kingmaker Chronicles #1) by Amanda Bouchet
This was a fantastic book with the perfect blend of fantasy and romance and I am so excited to read Amanda Bouchet's future books. The world building is rich and fantastic and every character is wonderfully written. I loved Cat's narration and her sarcasm and Griffin makes the perfect hero for her. I would have liked a little less interference from the Gods but overall it was excellent.

---
Favorite New Series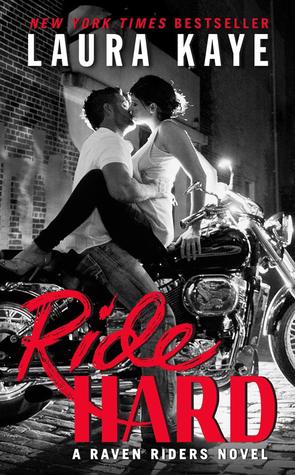 Ride Hard (Raven Riders #1) by Laura Kaye
Alright, so I was incredibly leery of this book before I started reading it. I absolutely loved Laura Kaye's Hard Ink series as well as everything else I've read by her. So I wanted to try this series because of the author but I've tried Motorcycle Club romances before and hated every one I tried (admittedly I gave up after a few so I haven't tried them all). But I should not have doubted a master because this book was phenomenal and I hated every time I had to put it down to go to work.

---
Favorite LGBTQ+ Romance

Beta Test (#gaymers #2) by Annabeth Albert
I am so in love with this one! I read Status Update several months back and hadn't really planned to read anymore by Annabeth Albert. I'm not sure what I was thinking exactly but I'm so glad for impulse kindle purchases! I devoured Beta Test in one day and couldn't be happier.

---
Favorite Science Fiction Romance

Marcus (Hell Squad #1) by Anna Hackett
This was like watching a great action packed alien invasion movie and I can't wait to get more. I loved the backdrop of an alien invasion on earth — and what unique aliens too! Anna Hackett really came up with some interesting creatures and I'm curious to see if there are more types of aliens that we'll encounter in later books.

---
Favorite Contemporary Romance

Once and For All (American Valor #1) by Cheryl Etchison
For a debut novel, Once and For All was absolutely fantastic! Etchison's voice has a great flow and lends a natural tone and style to the story. Her characters are all perfectly crafted and their relationships with each other are great to witness.

What were some of your favorite reads this year?